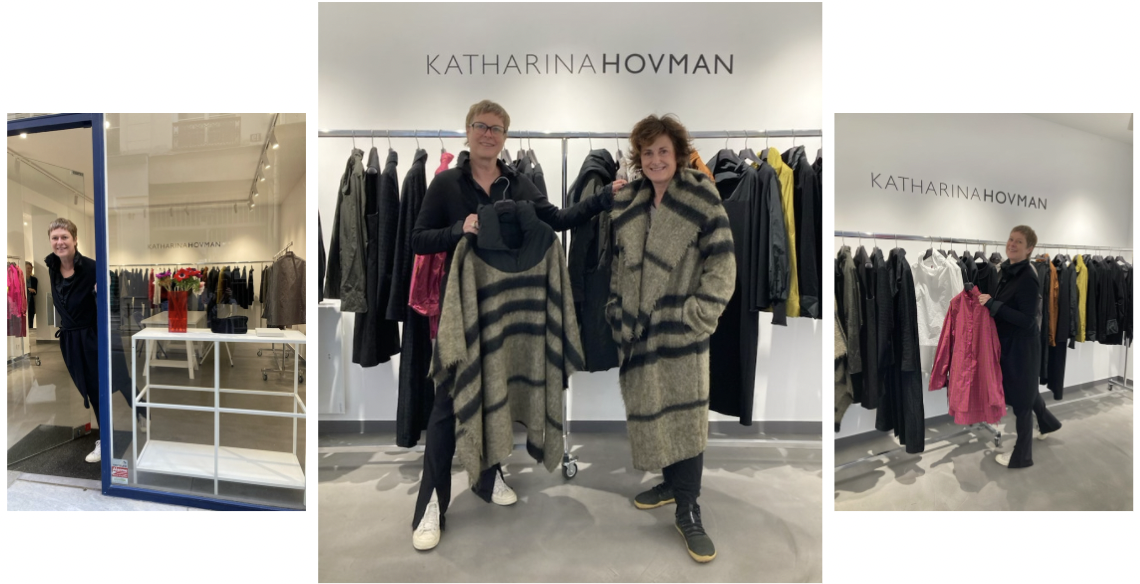 While in Paris, Catherine had the absolute pleasure of working directly with Katharina Hovman for the Fall 2022 collection.  This upcoming collection is extra special, since Katharina is celebrating her brand's 30th Anniversary.  In honor of this milestone, Katharina has introduced exciting new styles, prints, and colors, naming the collection 1992 to 2022.
Next season, expect your favorite timeless classics, new variations, and more…
Their logo is visible as a jacquard pattern – a subtle statement to mark this milestone.
An exciting new material: linen wool. The combination of these two contrasting fibers creates a beautiful, flowing look.
The idea of a cozy wool blanket translated into ponchos and a snug coat.
A fascinating new mix of Cooked Wool and the popular Heavy Taffetas. The focus is on collars and sleeves. These highlights give the series a touch of between home office and business lifestyle.
Taffeta blouses mixed with fine, baby corduroy.