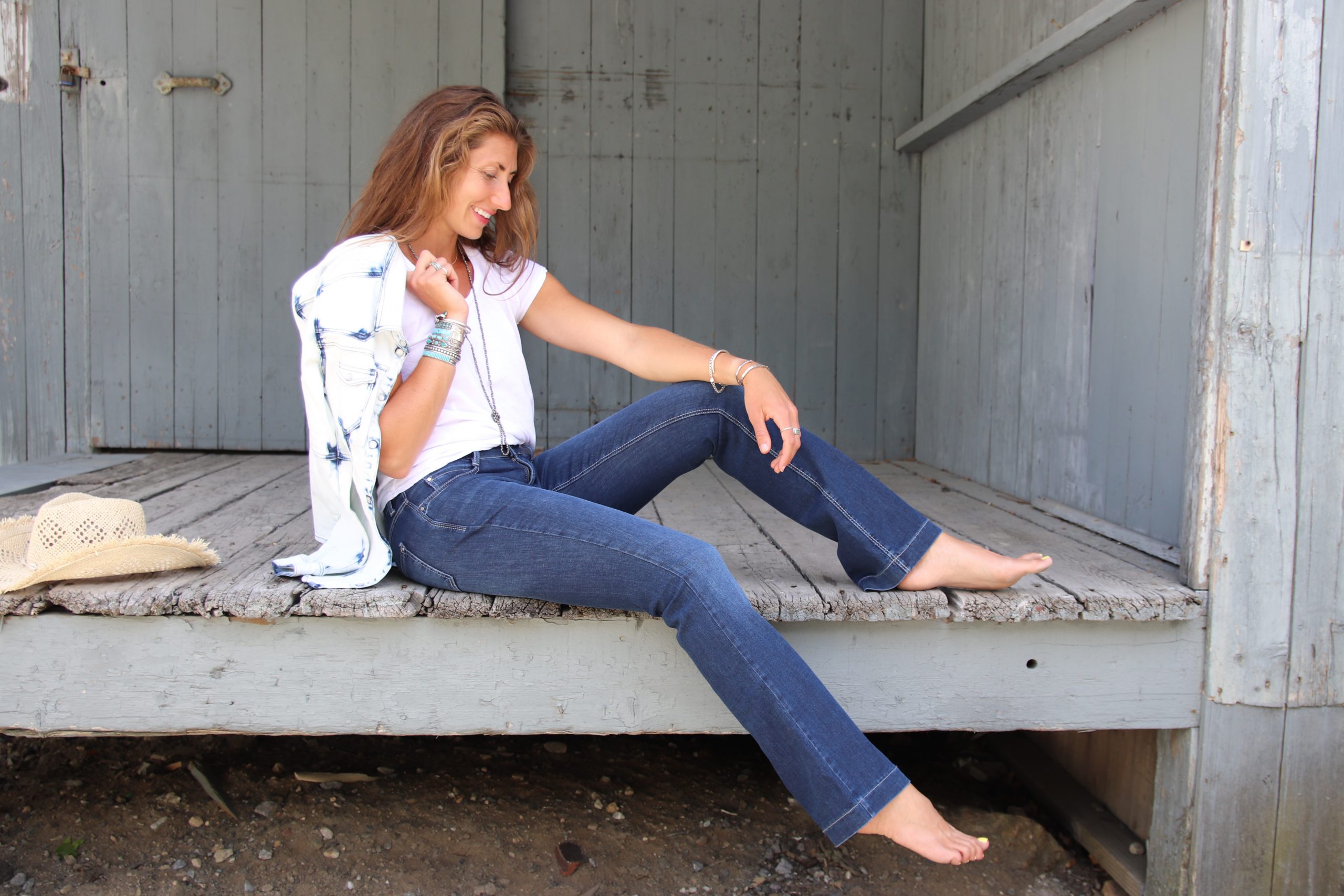 Stylish looks always start with good fitting, nice quality basics like a t-shirt, jeans, and sneaker.
T-shirts made from fine cotton, and cut in flattering proportions, are ideal.  We suggest that you pay attention to subtle finishes: the neckline, sleeve length and where the shirt hits you at the waist/hip. We love layering an elegant blazer or jean shirt over a great fitting t-shirt.  Doing so, exudes a look confidence and timeless, effortless style.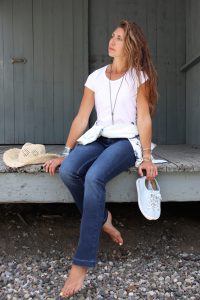 Jeans that fit well, hug your curves, and most importantly, are comfortable, are a must.  Jeans that dig into your waist, or pull at the leg or seat, are not the right fit.  Don't shy away from trying on different styles of jeans to see which rise, wash, and leg width works best for your body type and lifestyle.
In fashion, there are no rules, or "one size fits all."  Which is precisely why we work with every woman who walks into our shop, offering her a personal styling experience.
The proper fit of each garment is the only way to ensure: 1- that you will be happy with your selection, 2- increase the likelihood of you wearing the garment often, and 3- remain polished and elegant, regardless of how casual a look is.
The right sneaker can be worn with skirts, dresses, trousers, shorts, or jeans.  You will want to make sure that you always have a comfortable and chic, go-to sneaker in your closet.
Once your basics are set, the rest is easy.  Traveling becomes a breeze, and you won't need as many items in your closet.  You can wear, and re-wear your favorite basics, layering or un-layering as the weather demands.  Adding accessories, swapping out trousers with the t-shirt or pairing a dressy blouse with jeans.  You will have an abundance of options.  But, remember, start with the foundation, the basics; we can help you build the rest from there.