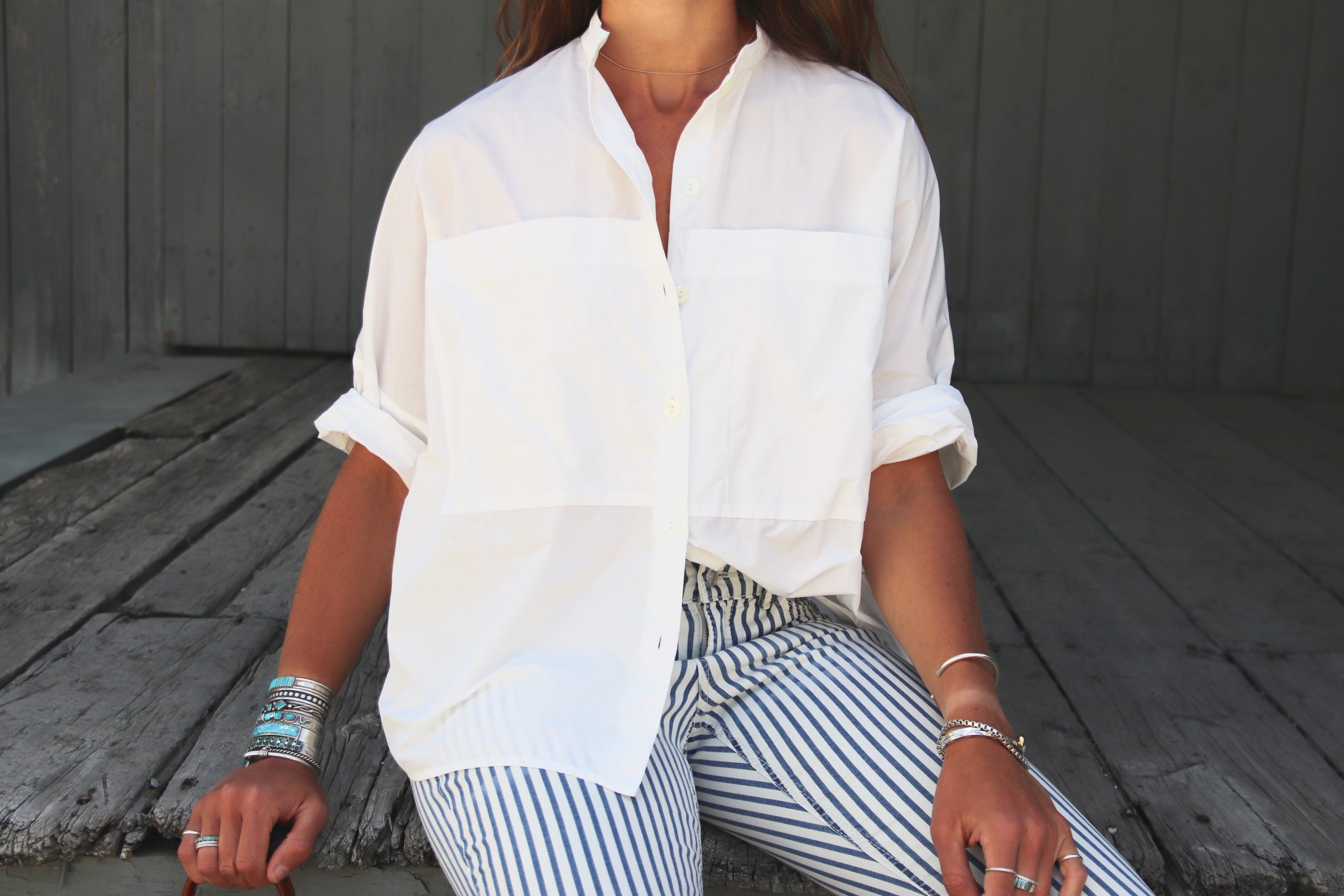 We believe that every woman needs a fantastic fitting white shirt.  Not just any shirt, but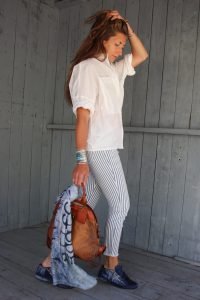 Katharina Hovman's, "Designed in Hamburg. Made in Europe." blouse.  The international fashion brand offers their take on the timeless classic, but with a European style and sensibility.  The luxurious tech fabric (washable, no iron) is as sensible, as it is chic.
The brand, best described by the designer as, "…both simple and feminine. It combines extravagance and understatement and dresses women in a unique and sophisticated way. A style for every day and every occasion."  We must emphasize, every day and every occasion. In addition to offering exquisitely crafted designs, they are available in different shapes and proportions, flattering different body types.
For this reason, we frequently style women in a blouse for travel, as the brilliant, award-winning lifestyle, health, and travel writer, Irene S. Levine shared, when she wrote about us in her What To Wear On Your Next Trip To Europe article for Forbes.com. The blouse packs like a dream, and travels without a fuss.  It can be washed and air dried in no time, and pairs as effortless with jeans, as it does with a sleek pair of trousers and heels. The blouse will take you to an elegant dinner one night, and on a casual stroll another.
Katharina Hovman's collection extends beyond the white shirt.  Her elegant collections include dresses, jackets, and skirts, in sumptuous hues and striking proportions.  We carry the collection year round, adding fine knit layers from the brand in the Fall and Winter.  The line offers many possibilities, however, in our opinion, the white shirt is the best place to start.