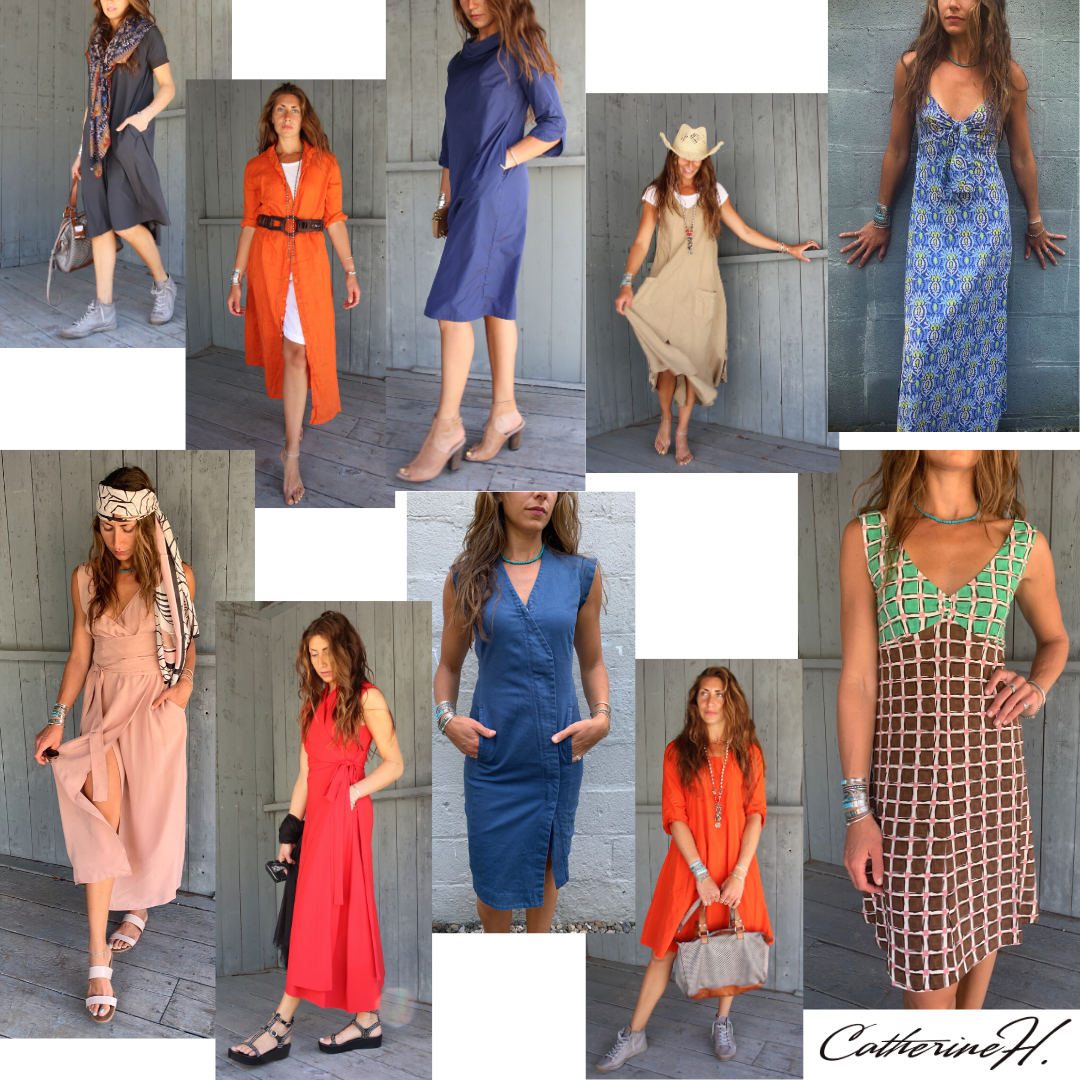 This season, our vast collection of fashion forward dresses offer something to flatter every figure, and range from exciting flow-y proportions to form-fitting, and everything in between.  The inspired colors, prints, and fabric options are unexpected and simply delightful.  From organic cotton to über soft tech-athletic fibers, these dresses are versatile, and should not be reserved for a special occasion.
Casual, dressy, and comfortable dresses, are a fabulous way to stay cool, elegant, and chic for the Summer.  Short or long, simply pair your favorite dress with flats or a chic sneaker, in order to maximize wear.  Consider the length of the dress when selecting the shoes.  Leather sneakers pair effortlessly with a shorter length dresses, while long dresses are easily worn with comfortable flats.  You can do the reverse, and pair a sneaker with a long dress and remain casually elegant.  The only rule is that there are no rules.  You have to consider every dress separately.   Consider proportions, what your needs are for the day, and choose what looks and feels good on your body.
Challenge yourself. Select a dress that makes you feel beautiful.  Now pair it with casual shoes and accessories.  We recommend Softinos leather lace-ups or a natural cork/soft leather slide and a sublime, Italian-made Vive la Difference backpack or cross body bag. 
Still unsure?  Bring the pieces that you are considering into one of our shops, and we will ensure that the fit, style, and proportion works well for you.